23 March 2020
Dear Practice Members,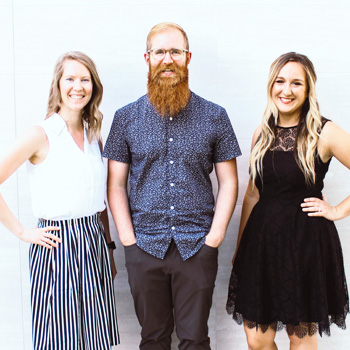 At Adjusted Life our number one priority has always been the health and safety of our practice members.  As a leading healthcare authority in our community, we wanted to reach out regarding the  COVID-19 virus and, to let you know the steps we are taking to alleviate any potential concerns.
Your comfort, safety and health are of the highest importance to us.
We recommend all of our practice members wash their hands frequently, avoid close contact with people who are sick, and stay home if you aren't feeling well.
At Adjusted Life we follow strict cleaning policies for the protection of both our staff and our practice members. Each team member maintains rigorous personal hygiene standards as well as preparing for every patient interaction. We are extensively cleaning after each practice member to ensure a safe and clean environment. These processes have always been of utmost importance in our office and will continue to be the standards we uphold for our community.
We have adjusted our schedule and spaced appointments out, so you should not have to be in the office longer than necessary nor will there be groups of people. To help us with this, we ask a few things from you:
Please be punctual to your appointments and do not linger in the office any longer than necessary.
We understand that with schools out, you may have your kids with you. That's okay! We are prepared for them! If you are able to minimize the guests you have with you, it will help us out as well.
Please wash your hands before and after your adjustment.
If you are experiencing illness or expressing any symptoms, please call the office to reschedule or use your appointment using SKED.
Please advise us if you have traveled internationally in the last 14 days or have been in close contact with another person who has been diagnosed with or under investigation for COVID-19, and whether you have a cough, fever or shortness of breath.
You'll notice a few changes when you come in, we arranged the furniture to reduce the number of people waiting and will remain vigilant in ensuring less than 10 people are in the office at one time. We have also done away with our toys and books for the time being. While we anticipate all of these changes will be temporary in nature, we are taking your health and safety into the utmost consideration – which is why we are making these changes and staying OPEN.
Please rest assured that we are following local and national updates daily, and will continue to maintain the highest level of safety and patient care that you have come to expect.
As a neurological chiropractic office, we are blessed with the opportunity to actually HELP your immune system function better with each and every adjustment. That's why it's so crucial to keep your adjustments.
If you are concerned about ANYthing regarding COVID-19 and our office, don't hesitate to respond to this or give us a call. We are here for YOU!