Meet Dr. Spencer Brown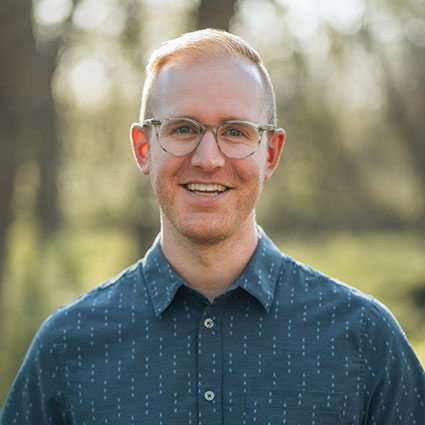 Dr. Spencer delivers modern, high-quality chiropractic care for families wishing to eliminate their pain, optimize their wellness and live a richer, more rewarding life. At Adjusted Life Chiropractic we welcome every member of the community, from newborns, babies and moms-to-be, to older kids, adults and those in their golden years. We emphasize a gentle and customized approach to health care, with a particular emphasis on prenatal and pediatric chiropractic. Dr. Spencer is the only ICPA certified chiropractor in the area.
Chiropractic Was the Only Profession for Me
Dr. Spencer has been very fortunate to have never needed chiropractic because of any serious pain, but because he knew the importance that getting adjusted had on his nervous system, over time he's experienced major relief that he didn't know was possible. His allergies decreased massively, as well as any difficulty breathing that he used to experience on a regular basis due to suffering from asthma.
A Desire for Clinical Excellence
Dr. Spencer received his Bachelor of Science in Food Science from the University of Nebraska in Lincoln. Four years later he earned his Doctor of Chiropractic from the prestigious Palmer College of Chiropractic in Davenport, Iowa.
"I like to question everything, and I want my practice members to do the same." Dr. Spencer places new concepts and health care technology through rigorous personal testing before adopting them into his own practice. To date, he has earned postgraduate certification in these areas:
Outside the Office
Out of the office, Dr. Spencer is involved in his community with memberships in the Lincoln Chamber of Commerce and the Lincoln Independent Business Association. In addition, he is highly active with his Business Networking International Chapter that helps foster deep relationships with businesses and organizations in Lincoln. Dr. Spencer enjoys networking with local business owners and community members to connect and learn from one another.
Dr. Spencer is married to Casey, and the two enjoy traveling to their favorite spots, hiking in the mountains, and walking around town with their goldendoodle pup, Ginger. He loves the winter, cutting firewood to prep for the cold days, and drinking coffee at local spots around Lincoln.
Dr. Spencer LOVES to chop wood, and I mean LOVE. It's all he talks about! They installed a wood stove to heat their home, so he's enjoyed stocking his backyard with all the wood Lincoln has to offer.
It's our belief that health education is vital to changing your life on a physical level. Research shows that the more you know about your health, the better outcomes you have. We understand that our bodies have an innate intelligence, and we honor that concept in working with our practice members. Our goal is to change the way that people feel about health and to not accept yesterday's rules as today's norm. We'd love to welcome you to our practice; contact us today for a convenient appointment!

Dr. Spencer Brown | (402) 413-9464