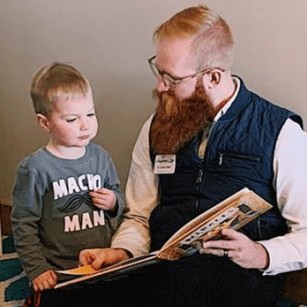 Adjusted Life Chiropractic Reviews
What others say about chiropractic care can help you make the right health care choice. Review a selection of Adjusted Life Chiropractic patient testimonials below and please email me or contact the office if you have any questions.
Share your stories too! Click here to send us your feedback so that we can help to spread the word about the benefits of natural Adjusted Life Chiropractic care.
Yours in health,

Dr. Spencer Brown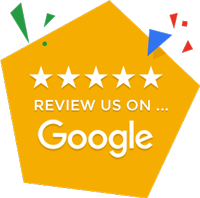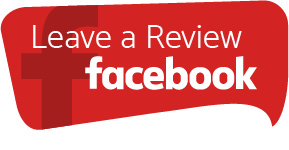 Above and beyond my expectations in every single category, can't wait to get started!! :)
- Kelli M.
Amazing staff and a friendly environment! I felt welcomed from the moment I stepped through the door. Everything was very well explained and the staff truly cared about me and my health.
- Kalie L.
Dr. Brown, Casey and the entire staff is absolutely amazing! I've only been in twice now, but I know more about my current situation and feel so much more hopeful to have a real resolution than I have had with any other chiropractor. I appreciate the time they take to educate their patients, making us active participants in our own care. This has hands down been my best chiropractic experience!
- Owen A.
I loved the opportunity to attend an office with a charismatic and knowledgeable staff! I have been talking about my superb experience all week, and my new-found knowledge of how the spine can influence our bodies! I am so grateful for my hassle-free visit.
- Callie V.
Being able to bring children with and the tenderness used with all of us was amazing! It is very encouraging the care that was taken for a first visit.
- Trisha M.
I highly appreciated the time that was spent educating me. I felt like I had a good understanding of what to expect in the process, and a clear plan for the future.
- Emma S.
I had an amazing experience. Thank you for listening and making me feel comfortable. I'm looking forward to my next visit.
- Maja K.
I never would've guessed in ALL my years, that chiropractic care could help with ear infections……thank you beyond words Dr. Spencer and his awesome staff.
- Shawna H.
I'm excited to get back into chiropractic care and have my body function properly again!
- Elizabeth W.
Very kind and very knowledgeable of everything!! They showed me my results and explained everything to me. I am so glad that I chose to come here!! Can't wait to go back to my next appointment!! I am confident that Dr Spencer brown can fix my problem!!
- Amber C.
Very caring, start to finish. A very holistic approach to individual care. I appreciate this very much.
- Julie B.
I had such a great experience I was petrified of going to a chiropractic but Dr. Spencer and his staff have been amazing explained everything took their time To explain everything what was going to take place once connected to your spine how everything works I could truly feel a difference after my first visit highly recommend anyone to go and see them.
- Teresa C.
I am excited to get started on the road to feeling better.
- Carrie G.
Very excited to have found a place that listens and where I feel like I can finally get help!
- Melissa M.
Great, personalized care. Thorough and not rushed through. I feel like my need will be met.
- Morgan B.
Love, love, love my experiences with Dr. Spencer and Casey! They are wonderful people and very knowledgeable in their field! I always leave feeling confident and helped. Thank you guys so very much!
- Alysa S.
The staff was very upbeat and seemed to really care. Very professional and I'd refer them to anybody looking for chiropractic help.
Earon P.
I really liked Dr. Spencer's calm and caring attention. He took the time to answer any questions I had. I f you're looking for a unique approach to Chiropractic Care. Please check him out.
- Kris T.
Dr. Spencer made me feel very comfortable and explained the process so I was able to understand. Looking forward to my next appointment!
- Mark D.
I instantly felt like I was best friends with Callie Jane upon walking into the clinic and even more so after completing my first visit. Having previously worked in a chiropractic office it's hard to not feel like the information and redundant but Dr. Spencer and his team were so engaging and excited to share information that changes your life! Plus I even learned something new! So excited to finally be a part of the Adjusted Life Chiropractic family!
- Bailey H.


Adjusted Life Chiropractic Reviews | (402) 413-9464