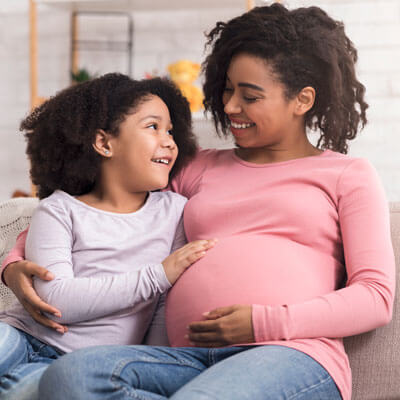 Infertility struggles can range from disappointing to devastating. It's estimated that 9 percent of the population (both men and women) experience infertility challenges.
The most common reason for infertility in men and women is hormone dysfunction related to nervous system interference. Poor nutrition and high stress can also contribute to infertility. Moreover, at some level, conceiving a baby places stress on the body.
The Importance of an Optimally Functioning Nervous System
The nerves that run through the spine, particularly those in the lower back, are running directly to reproductive organs within men and women. If there's a misalignment in the spine that disrupts the flow of the messages from the brain to the reproductive organs, they will not properly function—often leading to more than one infertility issue.
As a chiropractor and nervous system specialist, Dr. Spencer's primary goal is to reduce interference in the nervous system. It's important to note that while chiropractors don't cure infertility, they reduce stress on the body and the interference within the nervous system. By decreasing that stress and nervous system interference, fertility may be more likely.
How Regular Care Could Help
Regular chiropractic care can encourage and increase blood flow, which is also positive news for conception, as some women struggle with fertility due to blockages within the fallopian tubes.
Encouraging better blood flow makes it easier for a fertilized egg to move through the fallopian tubes so that's one step closer to conceiving. Women under chiropractic care also have less pressure on the pelvic floor.
Even before trying to conceive, it's always a good idea to be under chiropractic care to ensure you're properly aligned and your nervous system is healthy. We find that many people, even before they're trying to conceive, get adjusted routinely to get their body in the optimal place.
Dr. Spencer: Our Pregnancy & Pediatric Specialist
Once patients find out they're pregnant, they can benefit from natural pregnancy chiropractic at every stage. According to research, being under chiropractic care before, during and after pregnancy can decrease labor and delivery times, as well as pains.
Dr. Spencer is also passionate about helping kids of all ages experience optimal health with pediatric chiropractic. He is the only ICPA certified chiropractor in a 45 mile radius of Lincoln.
Contact Adjusted Life Chiropractic today to book an appointment!
CONTACT US »