You've probably heard the saying, "If it's not broke, don't fix it."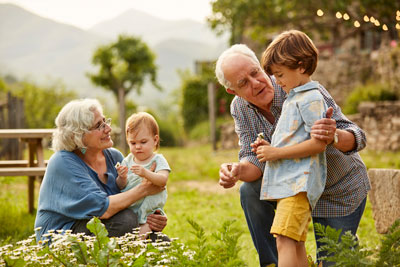 How about, "Don't wait until it's broke to fix it."
Sound familiar?
At Adjusted Life Chiropractic, we love helping elderly patients express their true health and enjoy their golden years exactly as they should. But far too often, seniors wait to seek chiropractic care until their joints, muscles and spine have suffered from years of wear and tear that's difficult to undo. While we respect their "push-through" attitude, when it comes to your health, it's important to be proactive instead of reactive.
Custom Care for Seniors
Whether you're dealing with arthritis, disc problems or simply pain all over, we can help by crafting a custom solution fit for your needs. When you visit us, we'll assess your situation and put a plan together that's focused on balancing your nervous system for greater optimization.
Often times, patients come to us seeking relief from:
Arthritis
Herniated discs
Neck, shoulder or back pain
Post-surgical pain
And much more
We want to help you get back to doing what you love. After all, the longer you stay healthy, the more life you'll have to live.
Give us a call today to book your next visit with us—we can't wait to see you in our practice.